I usually make it a policy to never miss UFC live, but I had felt a little guilty for not attending a Throwdown in Otown yet. I thought maybe if I was really lucky, I could make until Sunday night without anyone telling me the results. As of this point, I am good.
Everything about Throwdown in Otown was first class. From the venue, to the impressive lighting system, to the big screen that made it possible to not miss any action when your vision was blocked, and of coarse the four dollar beers that were available at both ends of the gym, plus people were walking around selling it. There were a couple gross mismatches, but out side of that, this was the most professional performance by a promoter that I have seen to date.
I always joke to my girlfriend that the fighter the bounces the most before a match and has the most screwed up ear cart ledge usually wins. I was way off on this one.
Schubert came out with a nice slam that put him into a guillotine that had Baxter tapping out 22 seconds into the match.
It looked to be a mismatch for these two fighting cousins since Felicia had a 25 lb advantage and ring experience. However Keisha came out brawling school yard style. Keisha had a takedown, but her complete lack of mat skills had her caught in a guillotine for a loss.
Abney was channeling Wanderlei Silva with his aggressive stalking and non stop punching. Burch held his own and delivered an impressive slam. Abney dropped him with a thunderous jab and jumped on him reigning down blows and ending it in a TKO.
They danced around for a little while. Upon locking up, Kopp leaped into a guillotine. Not sure what the terminology is, but Davis was standing and Kopp was wrapped around him, like a standing mount. Davis tried to break the hold by viciously slamming him, but it only tightened the hold, ending the match. Winner Adam Kopp 1:33
Great back and forth action from standup to grappling with Stephens having the advantage. The match ended with pure boxing and Stephens getting the KO.
When Garr was announced as an American Pitfighter and Miller was announced as his dicipline being "Drunken Boxing". I kind of had a clue how this would turn out. Slam, Sideguard, Crucifix, Ground and Pound. 1:30 victory for Garr. I was sitting with Garr 's family by chance, which made the match a little more exciting.
It was announced that this was Bryce's first fight and that he was a brawler. That usually doesn't end up well in the cage. He came out to a Cher song, so I thought this guy has to be a badass. I had talked with his opponent at a previous event, and he kind of likes to put on a show Brock Lesner style and feeds equally off the boo's as he does the cheers as he poses, dances, and enjoys his mic time.
The action was fast and furious. Hinman administered a heel hook, which he claimed after the match to release after he heard it pop a couple of times. He then ended the match with a triangle choke.
On the opening round fist bump, Enlow didn't pull her fist back, but continued forward in attack. A move you don't see too often. The action went very fast and exciting. Harvey got the mount and ground and pounded to a 1:18 TKO.
Eight first round finishes.
Round 1: Half the round was spent with Cleveland dominating the standup, the other half was spent with Emery dominating the clinch. At the end of the round Emery had a takedown and some furious ground and pound.
The second round started out much like the first round. Emory scored a takedown was attempting to set up a crucifix, but changed to the mount. Cleveland reversed it and maintained top control the rest of the round.
The third round opened with Cleveland getting a takedown when Emory looked in trouble from the standup exchange. Emory ran up the cage to reverse position. Emory applied a rear naked choke and looked to be victorius, when Cleveland was able to spin and get top position. Cleveland looked like he was going to end the match with some furious ground and pound when Emory was able to reverse the position and get the mount. He had neither the time nor energy to capitalize though.
Winner Cleveland. The crowd was on the side of Emery and boo'd the decision. I agreed with the judges. Great match! And the first of the night to go beyond the first round.
Harwell came out aggressive but was caught in a bizarre choke that I had never seen before. He was out cold in only twelve seconds. I believe the announcer called it a ten finger choke. It looked like an attempted guillotine, but the choking arm was being pulled behind his back. I'm guessing he must have put his other arm behind his back also to lock his fingers and secure the choke. I would love to see the replay if someone is willing to email me the clip. It took some time before Harwell was on his feet again.
Smith got the early takedown. McGinnis positioned him in the guard and then transitioned into a rolling armbar that received a quick tap in merely 56 seconds. Smith was on the mat for a while.
Brady pulled guard, applied a guillotine, tapout in 28 seconds.
---
---


Extreme Challenge
3-27-10

I was excited to attend my first Extreme Challenge event, and my first mma event at the PZAZZ. I like to show up an hour early to get the seat I want to converse with everyone, because once the fights start, I usually block everything else out. So when an event starts 30 min late I get a little grumpy. After the event got started though, they did not waste any time. The event flowed smoothly and quickly with only one intermission and no post fight in ring interviews. It was around two hours from start to finish with very little down time. I was not a big fan of the Pzazz convention center as an mma venue though. There were very few matches that I did not have to get up and move around the venue in order to see all the action. One of the upsides to the venue though was the easy access to the liquor sales with one on each side of the room.

My rankings section of this site is definitely a work in progress. And this event helped me tighten it up a bit.
---
Otto Nobis vs Tyler Blind

The first round was spent fighting mostly in the clinch with Nobis maintaining dominant position. Nobis had a takedown to secure the round but Blind demonstrated excellent guard.

Round two had Nobis taking Blind down and surviving two excellent submission attempts through Blind's dangerous guard. Nobis threw many vicious blows from the top, but few connected.

Round three was opened with an exciting spinning back fist by Blind. Blind must have had the better conditioning, because in this round he was actually dominating in the clinch. Nobis landed a couple good shots before scoring a takedown. Blinds guard continued be dangerous as he attempted a choke I had never seen before. He had Nobis in a rubber guard and was attempting to pull his head down across his ankle for a choke as time expired. Winner Nobis.
---
Andrew Duwulf vs Jordon Ritz

Takedown, mount, ground and pound, rear naked choke, 1:38 win by Andrew Duwulf.
---
Patrick King vs Josh Wilcox

Rnd 1: King showed superior standup. Wilcox survived a rear naked choke attempt and was also placed into a triangle choke. He attempted two slams to break the hold and somehow survived the hold for over a minute.

Rnd 2: King pulled guard only to get caught in a crucifix, which somehow he survived two minutes of unblocked head shots as he bucked valiantly to escape.

Round three was nearly three minutes of Wilcox fighting off one rear naked choke after another.

Winner Patrick King.
---
John Kennedy vs Randy Meade

Rnd 1: Meade caught a kick and was able to take Kennedy down. Kennedy demonstrated an excellent guard. Meade slipped into back control but was unable to capitalize. Kennedy had Meade on his back and threw strikes from the standing position as the round ended.

In Round 2 Kennedy seemed winded as was picked apart in the standup. Meade got a takedown and Kennedy's guard looked solid. Then suddenly Meade got the mount, and ground and pounded to a TKO victory.
---
David Malli vs Riley Trevino

Clinch, Slam, Guard, Ground and Pound, TKO, 1:26, winner Riley "The Latino Machino" Trevino.
---
Bobby Logsdon vs Adrian Burke

An obvious ridiculous mismatch as Burke looked like a wrecking ball. But somewhere in the destruction was an illegal blow that ended the match and it was declared a No Contest.
---
Mark Stoddard vs Nate Fawcett

In round one there was brief exciting standup, followed by neutral grappling. When the ref stood them up, Fawcett looked winded, but still through exciting long punches.

In Round 2, Fawcett looked winded, but he appeared to be fighting for the crowd with stand in front of your opponent and throwing knockout punches with every blow mentality. When Stoddard went toe to toe, he was the one landing the knock out blow. Stoddard showed good restraint not striking a defenseless knockedout opponent before the ref stepped in. That is one aspect I hate about the sport.
---
Charlse Robuck vs Jimmy Cresswell

The two seemed to neutralize each other in the first round. Robuck looked dominating in the clinch while Cresswell got more aggressive as the match went on.

A footstomp in round two seemed to piss Cresswell off. He was unable to get a takedown previous, with a little anger he managed an impressive belly to back suplex. Robuck was able to attain side mount and delivered many crippling knees to the side and back of Cresswell.

Round three went right to the mat, and Rocuck was forced to tap out after a barrage of nasty strikes.
---
Ben Day vs Parnell Davis

Day's strategy was to front thrust kick his opponent. It held him off momentarily until Davis slipped through one for a takedown, and attained back control followed by a rear naked choke.
---
---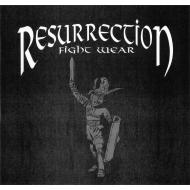 IN THE CAGE XIV
2-27-10

It was a cold night to wait in line and for some reason the people that had already purchased tickets had to wait outside also and a lot of them did not come dressed for such an odd turn of events. The attendance appeared to be twice the normal showing, I'm guessing accredited to Gabe Lemly.

Where is the Budweiser? This is an mma event, not ice dancing. A choice between Light and Select seemed a little dainty for my tastes. Alright, got that off my chance, on with the event.
---
Jeff Urbanek vs. DJ Brooks

The first round started out with the two exchanging leg kicks. DJ got close and performed an excellent slam and maintained top control for the rest of the round. Urbanek demonstrated an excellent guard neutralizing most of DJ's offense.

The second round started of with 20 seconds of excellent schoolyard brawling. DJ had two impressive takedown slams, but was unable to do any damage on the ground through the tough guard of Urbanek. At this point Urbanek was looking pretty exhausted.

Urbanek was showing absolutely no offense in the third round. When the crowd and DJ thought he was about finished he slapped on a triangle choke and then an armbar. DJ survived the submission attemps for the victory.
---
Jacob Meir vs. Dave White

Round one showed good standup by Meir, but he couldn't keep his distance and was easily taken down twice. Both fighters were ineffective on the ground as White held top position.

Round two was looking like a replay from round one when suddenly Meir attained top position and ended it quickly with a rear naked choke.
---
Jeff Valandinberg vs. Andrew Dean

Five seconds of Roman Greco wrestling followed by a takedown and rear naked choke in 54 seconds with Dean being victorious.
---
Tyrone Walker vs. Joe Range

Range with a quick takedown goes on the attack only for the match to be stopped 31 seconds in due to Walker's knee popping out of socket.
---
Grant Edwards vs. Mike Jagerson

Grant had either seen Jagerson fought before, or read my comments. He went straight for the midsection relentlessly. The two locked up and Grant started lifting knees to the ribs, then several punches to the area before taking Jagerson down and hammer fisting his sides. When Jagerson finally dropped his hands to protect his ribs, those hammer fists went to his head. In one minute and 2 seconds of uncomfortable domination Grant Edwards was victorious. Excited to see Edwards next fight. And Mike might want to look into a different training method, with this being his third straight match of being dominated in about one minute.

In the post fight interview, Grant was asked what his stategy was. He responded with "I just wanted to fuck him up!". That my friends is what I like to hear in my post fight interviews.
---
Sean Brammer vs. Nathan Crawford

A poor roundhouse to the side was caught and Crawford was taken down. Brammer was aggressive, but Crawford showed excellent ground defense and the two were stood up. Almost like instant replay. Crawford threw another kick that was caught and he was taken down again, this time into a leg bar submission attempt.

Round two was brief. Brammer took Crawford down, mounted him, and pounded his way to victory.
---
Patrick Cassings vs. Tyler Roberts

Tyler Roberts came out with obvious power that Cassings was able to hold at bay at first with his size. It didn't take long for Tyler to land some vicious elbows in the clinch followed by an amazing suplex and mount. Cassings showed good ground defense. Roberts was dropping his right hand before every move. Cassings wasn't able to take advantage, but this could be a tell to a better fighter who could time his shots.

Roberts dominated round 2 with two beautiful suplexes, a mount, and some ground and pound for the victory. There was a moment where Cassings took a hard shot to the back of the head. I don't think it effected the match outcome though.

It turned out that Cassings did not come to fight tonight, and it was his first time in the ring. Roberts is you In The Cage MMA 135 lb champion.
---
Scott Suhr vs. Steven Mann

These two looked evenly matched, but Mann managed to quickly get Suhr into some kind of side triangle choke. Suhr endured the hold for a long time. I think he was trying to communicate with the ref not to call the match and ref mistook the gesture as submitting. He may not have submitted, but that hold was getting sinched in tighter and tighter and Suhr was losing leverage to defend it. Mann is the 170 lb champion.
---
Jimmy Cresswell vs. Andrew Hansen

I was pretty excited for this one. I had these two ranked #1 and #2. The match kicked off with an amazing display of Jujitsu with submission attempts like a key lock, heel hook, and leg and arm bars. Cresswell was able to get top position and soon rained down blows that Hansen was unable to defend. Rene Gonzalas entered the ring afterwards and asked for a shot at the title. Cresswell was happy to ablige. Renee is often the victim of quick takedowns and Cresswell is the most dangerous heavyweight in the region for that.
---
Gabe Lemly vs. Micah Washington

An early mistake by Gabe, put Micah into his guard. Despite Gabe having the best guard you are ever going to see in Burlington, Micah was able to slip in about three elbow shots to his head. I think one of them was an illegal one ala Jon Johnson vs. Matt Hammil. Gabe was able to lock him up and the fight went back to the feat. Gabe got the next takedown and was relentless in his ground and pound for the victory.

A great night by any standard. Three title bouts. The top two seiowamma heavywieghts did battle. Jason Sink did a great job as the ref, and even the crowd was well behaved for this one. I'm looking forward to seeing who Bob brings in for his professional fight. I think it would be cool for him to create a professional championship belt, so we could see some continuity with the professionals.
---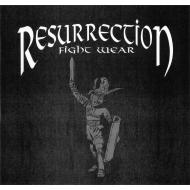 IN THE CAGE XIII
11-7-09

While the worlds greatest heavyweight was getting ready to fight in Chicago. Summer returned in November where the local greatest heavyweight and light heavyweight were getting their hands taped up to do battle in the sleepy little river town of Burlington Iowa.

In the Cage 13 started earlier then usual, ran smoothly, the fans did not have to wait long in between matches, the intermissions did not run long, and security quickly dispatched the idiot bystanders that thought they were part of the action. Great job all the way around. The only area I could see that needs improvement, is that I could rarely understand the fighters during their post fight interviews.

The first match pitted Reuben Blaufas against Shane Curry. This 125 lb battle lasted only one minute, twenty-nine seconds and was a technical ju-jitsu match which ended with a guillotine that was set up with knees. I forgot to record who had the victory. Someone please email me.

Josh Wilcox vs Dave Penrod

This match was dominated by Josh Wilcox. Penrod showed amazing survival skills escaping a crucifix, multiple guillotine attempts, and a solid rear naked choke. Penrod was able to get top control mid way through the third round, but was unable to capitalize.

Devonte Seay vs DJ Brooks

This was easily the match of the night. Seay managed the first takedown, but it was quickly a stalemate. As the match progressed, Seay looked to be the better boxer and wrestler, while DJ appeared to have the better ju-jitsu skills. The first round highlight was Seay locking in some kind of standing front face lock and delivering a foray of nasty looking knees. The second round was dominated by Seay who looked like it was impossible to get a take down on him. The highlight of the round was when Brooks was going for a slam, and Seay used his leverage to turn it into a wwe suplex followed by a near KO. The third round went back and forth in an epic brawl. At one point Seay looked finished and the ref was about to call it, then he came back very strong. One of the highlights of the round was a straight up wwe style bodyslam by Brooks. Seay won the decision. I can't wait to watch either of these guys fight again.

Vern Coonfare vs Dave White

The first round can be described as two submission attempts by Coonfare. A guillotine and a triangle choke. The second round was a mostly a stalemate of stand up wrestling followed by a brief amount slow grappling that was had Coonfare with the slight advantage. The third round was 90% Coonfare attempting a standing guillotine while White attempted a takedown. I have no idea why the ref to not break up this stalemate. The crowd became very restless at this point. Right as the match was concluding the "fight" went to the ground where Coonfare acquired back control and locked in a solide rear naked choke as time expired. Winner Vern Coonfare.

Nick Yeast vs Jake Baily

An early liver shot turned this match into a quick annihilation of Nick Yeast.

Dave Swatford vs Grant Edwards

This match defines why we like to watch heavyweights do battle. This match started off with these two monsters slamming into each other like Tiger Seals. Knees and Heymakers flying all over the ring. The harder Swatford was hit, the more energy he seemed to draw from the damage. 1:15 into the second round, Swatford ended the match. I'll pay to watch these two fight every day of the week.

Dan McGlossan vs Nate Fawcett

Fawcett came out very aggressive but was taken down and dominated on the ground. As soon as he let this frustrate him, McGlossan took advantage and slipped on a rear naked choke. At the conclusion of the match, Fawcett proposed to his girlfriend in the ring. The ceremony will held immediately following Fawcetts next victory.

Jessie Nunez vs Andrew Hansen

This looked to be an extreme mismatch with the large well built Nunez taking on the short rotund Hansen. Hansen showed excellent boxing defense, and clinch technique as he closed in to get a standing back control position and deliver a rear naked choke in 51 seconds.

Renee Gonzalaz vs Dustin Whitaker

Renee survived 2:30 before Dustin took the victory. At one point I thought Renee had been choked out by an arm triangle and the ref had missed the tap. But Renee came back to life to make it exciting for a short time.

Rashad Brooks vs Lee Defasse

Did anyone see the Nate Quarry vs Kalib Starnes debacle? After the initial lockup Defasse realized he wanted nothing to do with Brooks. Brooks tried to make it entertaining by dropping his hands to his side and walking straight at Defasse who still refused to engage, but rather dance and shadow box. Brooks used the opportunity to demonstrate some of his Jean Claude Van Dam kicks. They looked impressive, but rarely did any damage to constant retreating Dafasse. The arena was being showered with BOO's. I hope I get to see Brooks again in the future against someone who wants to fight.



---
---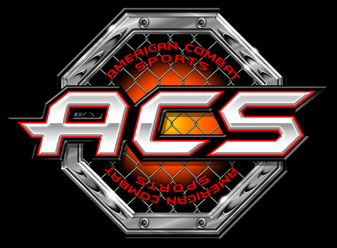 ACS 14 Cage Fest 09

I'd like to start my review by thanking CJ for upgrading my seating when I identified myself to get a lineup for the night ahead of time.

JR McGlasson vs Brad Lower

Lower came out with some aggressive hard punches and took it to the mat quickly. McGlasson showed some good ground defense briefly, but then Lower dominated and McGlasson tapped from repeated blows in 1:58 in the first round.

Dave Cody vs Tony Entsminger

Before the fight, this looked to be a mismatch. Cody looked much bigger and in much better shape. However, after surviving a poor striking performance and overcoming a nasty guillotine that looked like the end, Entsminger showed excellent ground skills and performed several impressive judo throws. Round 2 showed that Entsminger actually had striking skills when he connected two solid punches. But then he started throwing uncontrollable haymakers that all missed. Cody being more experienced let the wild punches go by and nailed the knockout blow.

Renee Gonzalaz vs Shane Bowman

This started out as a kickboxing match. Bowman landed some very impressive kicks, but only knew how to throw hooks and his punches were often telegraphed ahead of time. Renee being the experienced boxer started nailing Bowman during his "wind-ups" and also landed one out of four superman punch attempts that I believe to be new to his repertoire and always fun to watch. Round 2 began cautious by both fighters as Bowman held off Renee with kicks until he could find a takedown. There was a brief stalemate on the ground. Then a little controversy took place. It appeared to the crowd, myself and Bowman that the ref instructed the fighters to stand up. When Bowman released his hold and began to stand, Renee took him down and rear naked choked him quickly. The ref must have only threatened to stand them up, but it caused some boo's from the crowd.

Tyler Kenney vs John Sparrow

Sparrow dominated with his ground skills. Somehow Kenney was able to survive a 2pt round by Sparrow. Sparrow did use the cage for leverage three times to get an advantage without the ref being aware. I don't believe this would have changed the outcome, but you never know. Round two showed Kenney in the top position, but Sparrow ground game was too good and he ended the match with a triangle choke at 1:15.

Buddy McGinnis vs Logan Bodey

Bodey came out with a beautiful combo punch, but then was quickly slammed and dominated for the rest of the 2 min and 50 seconds. McGinnis's prefight scowling/stare down was reminiscent of Diego Sanchez.

Cody Emery vs Chris Boston

Emery bullcharged the boxer and in text book fashion held good position, ground and pounded until he took the back and choked him out. This match resembled early UFC days of the striker vs grappler.

Dave Penrod vs Troy Pence

Pence dominated Pendrod, keeping it on the ground, but ended up losing the battle and was saved by the bell. Round 2, Penrod decided to stand and looked better then on the ground, but Pence came back stronger. Penrod's highlight was an amazing judo throw, but he couldn't keep top position and was grounded and pounded to a ref's stoppage.

Scott Bradley vs Chuck Williams

Williams was explosive and very exciting to watch. Bradley kept it on the ground for a near stalemate but showed more experience. Williams had several impressive slams where he lifted Bradley off the mat from his back. Round 2 was dominated by Bradley, Williams had adequate enough defense to survive the round. Round 3 showed Williams only going to the mat if he had the extreme advantage, when his window came he rained down blows and won by rear naked choke. Easily the match of the night, looking forward to watching Williams fight again.

Byron Kinsolving vs Dave Swafford

Kinsolvings glare across the ring reminded me of Private Pyle on Full Metal Jacket right before he killed his drill sergeant and himself, and I was private Joker getting ready to stand by and watch the gore. The match started out looking like a serious mismatch as Swafford landed sledgehammer blows to the ribs of the downed Kinsolving. Somehow Private Pyle showed a surprising display of power and ground skills for someone of his obese physique. Unfortunate for him, when he was mounted, his weight did more damage to his opponent then his slow barrage of strikes. Round two was dominated by Swafford who chose not to tangle with Kinsolving on the ground. Round three was all Swafford who won the decision. I believe if Kinsolving can drop about 30 lbs of fat and learn how to strike more effectively will become a very dangerous man.

Ed Pennington vs Seth Blind

Pennington landed one great kick to the midsection before being taken down, ground and pounded, and then rear naked choked in 57 seconds. The favorite ending for the fighters on this night.

Kris Crooks vs Tyler Blind

Tyler took a ridiculously easy takedown of Crooks that lead to some devastating rib shots on the ground. It looked about over when suddenly Crooks went old school, and by that my mean school ground, old school by cinching in a nasty headlock, that turned from a defensive move into an offensive move, back to defense. Then energy sapped from the hold was more damaging to Crooks then to Blind, who quickly ended the match with a picture perfect rear naked choke after the headlock was broken.

Brad Lower vs Dusty Nelson

The first half of the round had the fighters dancing the dull dance of too much respect for each other. Then Lower dominated with a probable 2 pt round with two takedowns, some moderate ground and pound and a very solid choke hold that would have ended the match if the round didn't end. Round two had a quick takedown by Lower who attempted two armbars and failed. Somehow Nelson escaped and applied a rear naked choke for the victory.

Ray Throckmorton vs Dustin Whitaker

Tackle, punches, back, choke, 19 seconds, over, Dustin Whitaker wins. I had been contemplating taking Midwest MMA Amateur Championships off of my schedule until Throckmorton showed up on this card. Even though he was grossly outmatched, I like to see people crossing the state to fight.

Overall a very entertaining card. Despite the rain delay, the outdoor venue worked out pretty well. It was a risk and it will be interesting to see if CJ will try it again. Things I would like to see in the future is have events set up by CJ, Bob, the Hive, and Ottumwa mma that started pitting teams against each other much like in the IFL days. See everyone at the next event and start using that message board.



---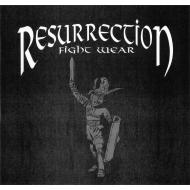 IN THE CAGE XII

On the eve of one of the most historic cards in history UFC 100, Burlington Iowa was the host to another spectacular event. In the cage 12.

Tony Sink vs Adam Winson

Rnd 1: Sink dominated the first round. Winsors consolation was a good show of ground defense.

Rnd 2: Sink displayd an excellent suplex that ended up getting him placed into a headlock that he was getting pummeled school ground style from. After taking several blows to the face he rolled out of it and placed Winson into a rear naked choke winning the fight.

Both fighters show a need for improvement in the striking area.

Mickey Sprague vs. Mike Jagerson

Sprague shoved Jagerson to the fence and hammered into his midsection relentlessly and ended the fight in 56 seconds.

Caleb Moses vs Dutin Whitaker

Moses was the superior striker. The first half of the match was a stand up brawl the second half went to the mat where Whitaker delivered a attiquate punishment. The nurse stopped the fight before the second round bell due to a large cut over Moses eye.

Vern Goodsman (?) vs. Brent Strawhacker

Strawhacker mimicked Anderson Silva's fight style with the speed of Tank Abbott. Goodsman was a last minute replacement.

Three rounds of great action where both fighters were out of gas but never stopped moving forward, Strawhacker earned the decision and then let the crowd know that a team from Ames had not showed up wich helped us all cope with the long intermissions.

Tyler Abney vs Josh Wilcox

Abney pulled guard to end up getting choked out in 1:32

Jared Downing vs. Nick Turkal

Both men started the fight looking to make it a boxing match. Downing was by far the dominant boxer. Downing was dominating the match so much he let up for a moment and almost lost to a relentless rear naked choke. He never made the mistake of taking his opponent too lightly the rest of the bout and received a victory via ref stoppage at 2:28 in the second round.

Tyler Roberts vs Cammorow Privelt

Privelt had a couple of takedowns, but otherwise Roberts dominated leading the way with several devastating knees to the head. The ref stopped the match at 2:28 in the first round.

Jesse Nunez vs Rene Gonzales

1st round. Nunez looked KO'd on two different occasions only to come back with fierce a fierce barrage of punches.

2nd round. Nunez dominated the round until Renee survived a gilloutine choke and came back really strong at the end of the round.

3rd round. The match should have been called when Nunez was delivering uncontested blows to Renee on the ground. Nunez slipped in a choke wich seemed to have ended the fight also. Then out of no where Gonzalez sprung to life and dominated the last 30 seconds of the match.

An extremely entertaining match that had the entire arena on its feet. Gonzales fed off the crowd and announced he was going pro at the end of the lossed bout.

Justin Wajendoor vs Jake Heady

This was supposed to be the opening match, but rather got wedged in between the two main events which resulted in a barrage of "boo's" from the crowd. For the first half of the first round the two simply danced together. Wajendoor seemed to emulate the style of Lyota Machida and had a couple of good kicks and received the win.

Kyle Goodsman vs Wes Willie

Goodsman overwhelmed Willie quickly to become the new In the Cage 185 lb champion.

Kate Bloomfield vs Sara Patterson

Kate came out strong and it appeared that she had Patterson choked out. Right when it seemed over, the crowd began to chant Sara's name. In a Hulk Hoganistic reaction, Sara rose from the ashes and won the match via choke at 2:32 in the first round.

________________________________________________________________________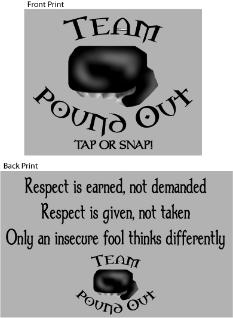 January 31 Chariton Iowa

NIKO CARBAJAL DEFEATS SCOTT BRADLEY
145 lbs MMAC Eastern Div. Champion

NATE WILLIAMS DEFEATS JEFF RAYMOND
135 lbs MMAC Eastern Div. Champion

MIKE HOLCOMBE DEFEATS MIKE FEE
CHRIS BENGE DEFEATS JUSTIN SIMMONS
ALIVONTA TURNER DEFEATS TYLER KENNEY
JASON BELT DEFEATS SHANE SAMPSON
JOHN MEDINA DEFEATS TYLER JACKSON
MIKE SIMMONS DEFEATS RODNEY PETERSEN
WES CLOUSE DEFEATS AUBREY BAILEY
KRIS CROOK DEFEATS JOEL DANNER
RAY THROCKMORTON DEFEATS JAMES FISHER
JADE NICHOLSON DEFEATS JOHN BERRY
DEMONTE VAUGHN DEFEATS BRANDON SZEWCZYK
TJ MEDINA DEFEATS WILL STANTON

---